Opening Session - 13:05~13:25
Representatives of organizations that are key players in Fukuoka's startup ecosystem will take the stage to talk about their past efforts and future prospects in Fukuoka, which has celebrated 10 years since the declaration of startup city in Fukuoka.
Speakers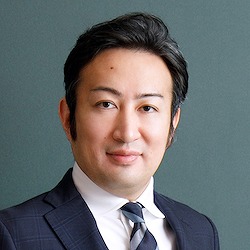 Fukuoka D.C.
Secretary General
http://www.fukuoka-dc.jpn.com/
After working for the Ministry of Economy, Trade and Industry (METI) and PricewaterhouseCoopers (PwC), he became Secretary General of the Fukuoka D.C. in April 2015. He has served as Chairman of the Advisory Board (Management Advisory Committee) of VISPA Fukuoka, Visiting Professor at Kyushu University's Center for Science and Technology Innovation Policy Education and Research (CSTIPS), Director of Kyushu University's Regional Policy Design School, and Chairman of the Planning Department of the Administrative and Finance Committee of the Kyushu Economic Federation. He has also served in many public positions, including as a member of the boards of central government ministries and local governments. He is also the author of "The Secret of Fukuoka, a Super Growth City" (Nihon Keizai Shimbun Publishing, Inc.).  In October 2021, he was selected as one of the "50 Most Influential People in the World Leading Disruptive Change" by the World Economic Forum and the International Public-Private Partnership Network as one of the Agile 50 (leaders who are driving innovation in the public sector and transforming governance from around the world). 50 Most Influential People in the World Leading Disruptive Change https://apolitical.co/list/en/agile-50-list-2021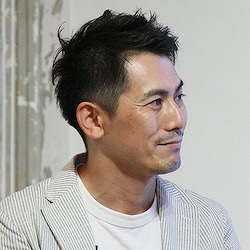 Fukuoka Growth Next
Secretary General
https://growth-next.com/
Born in Fukuoka City in 1976. Influenced by his father's strong desire to contribute to Fukuoka's local community, he joined Fukuoka Jisho to participate in the creation of an enjoyable city. After working in office building management, he participated in the launch of FGN. And he is active as a connector between companies in Fukuoka and start-ups as the secretary general of Fukuoka Growth Next.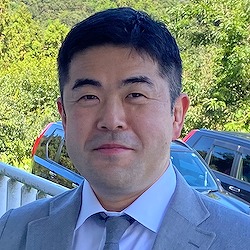 大西 晋嗣 Shinji Onishi
Kyushu University
Deputy Director (in charge of industry-academia-government collaboration)
https://www.kyushu-u.ac.jp/ja/
He graduated from the Graduate School of Agriculture, Kyoto University in 2003, and joined Kubota Corporation. In 2007, he joined Kansai TLO Corporation and has been its President since 2013 (-June 2018). Since 2017, he has also served as the Director of Kyoto University's Industry-Government-Academia Collaboration Division, and in June 2018, he became the Director of Kyoto University Original Corporation (- March 2020). From April 2020, he has been working at Kyushu University's Academic Research, Industry-Academia-Government Collaboration Division, and from October 2020, he is Deputy Director of Kyushu University (in charge of Industry-Academia-Government Collaboration and Intellectual Property). In addition, he is a representative director of the University Technology Transfer Council and an internationally certified technology transfer professional (RTTP).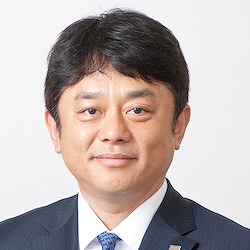 加藤 勝彦 Masahiko Kato
Mizuho Bank, Ltd.
Director and Vice President
https://www.mizuhobank.co.jp/corporate/index.html
Joined in April 1988. He became General Manager of Hanoi Branch in November 2013. He became Managing Executive Officer, Sales Officer and Area Manager in April 2020; He is Director and Vice President (current position) since April 2021.