R&D Startup Talk Session: Growth Story of University-Based Startups -Past and Future- - 13:40~14:30
In this Session, entrepreneurs who are promoting social implementation of their research results as university startups will look back on their stories of research to application, and discuss their success stories and obstacles they have encountered. Through the session, we will explore the path that university startups should aim for in the future.
In this session, you can ask questions to the speakers. Please click the button below to submit your questions.
Speakers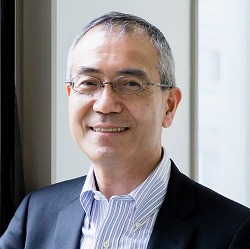 Born in Yoro-cho, Yoro-gun, Gifu Prefecture, Japan. After graduating from Gifu High School and the Department of Mechanical Engineering, Faculty of Engineering Science, Osaka University, he joined Matsushita Electric Works, Ltd. From '94 to '96, he was seconded to MIT in the U.S. as a visiting researcher. After returning to Japan, he developed the world's first portable fuel cell and a household fuel cell cogeneration system (now ENE-FARM), and then moved to the U.S. for the second time in 2002 for a joint development project of organic solar cells with a silicon valley venture. After returning to Japan, he worked with Prof. Chihaya Adachi of Kyushu University and other researchers at the Micromachine Center to develop and promote a national project for the fusion of nano- and bio-devices spanning MEMS, biotechnology, and organic electronics. After retiring from Panasonic Electric Works in 2010, he worked on the development of TADF, a third-generation OLED light-emitting material, at the Center for Advanced Organic Photonics and Electronics Research (OPERA) of Kyushu University. Since 2012, he has been building a cluster of industry-academia-government collaborations aimed at the practical application of TADF, and in 2003 he founded Kyulux Corporation with Professor Chihaya Adachi and two others.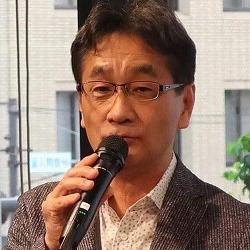 中川 卓也 Takuya Nakagawa
Academic Gangstar Inc.
CEO
https://academic-gangstar.com/
He had been involved in global markets, M&A, debt/equity finance, derivatives and financial complex products, structured finance and securitization, fundraising for PE and hedge funds, IR and corporate governance advice, and planning and implementing organizational and human resource development programs. He is involved in improving the corporate value of his clients by providing advice on business strategies, capital and financial policies, fund procurement, voting standards, and human resource policies for business companies and institutional investors. He is also involved in various institutional reforms and revitalization of local economies in cooperation with central and local governments, academia, and exchanges.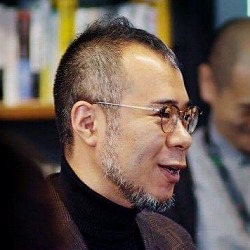 橋本 司 Osamu Hashimoto
Fukuoka D.C.
Senior Manager
https://www.fukuoka-dc.jpn.com/
After starting several companies in Fukuoka, including an AI startup, he is now the president of the Fukuoka Startup Consortium. He is implementing how to build an ecosystem from the standpoint of being on the support side and at the same time still running a startup.
藤原 隆 Takashi Fujihara
KOALA Tech Inc.
CEO
https://koalatech.co.jp
After graduating from Keio University, he worked as a researcher at RIKEN and Kyushu Institute of Advanced Technology, where he was engaged in the development of optical control technology using organic semiconductor materials. In March 2019, he established KOALA Tech as one of the founding members with the aim of commercializing organic semiconducting lasers. He has developped management strategies and management infrastructure as CSO and he became CEO in January 2022.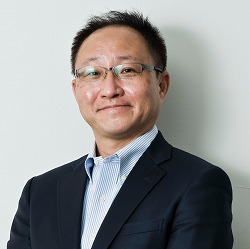 Graduated from the Faculty of Business Administration, Yokohama National University in 1991. After joining Mitsubishi Heavy Industries, starting Brio, completing Kyushu University Business School, and working as a special associate professor at the same university's graduate school, he founded KAICO Ltd. in 2018. He is working to develop vaccines for humans and animals using proteins that can only be produced by silkworms.