【Online】Session on Attracting International Companies: Fukuoka's Ecosystem Supporting the Growth of International Companies - Why are International Companies Entering Fukuoka Now? - 18:55~19:35
For startups, investors, and business partners from all over the world who joined this event, we will introduce our support system for entering Fukuoka and case studies of international companies that have actually entered the Fukuoka market. We aim to provide content that will contribute to international companies considering expansion into Japan by making them aware of the appeal of Fukuoka from all aspects.
Speakers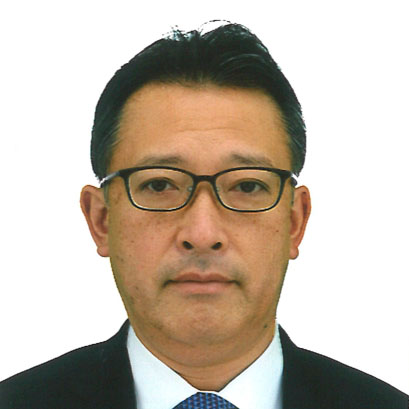 戸谷 英雄 Hideo Toya
Mizuho Bank, Ltd.
Director of the Second Corporation Department in Fukuoka
https://www.mizuhobank.co.jp/corporate/index.html
He joined in Mizuho Bank, Ltd. in 1993. In addition to the bank, he has been a member in Mizuho Securities Co., Ltd. and he has been involved in the start-up industry, working on IPOs and in the bank's support department for innovative companies. In April of 2020, he moved to Fukuoka and he became the director of the Second Corporation Department in Fukuoka. In addition to working with large corporations, he is also in charge of the start-up company support line.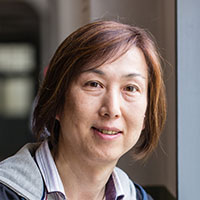 牧之瀬 英央 Mumu Makinose
Fukuoka Global Finance Centre
Director
https://financialcity.fukuoka.jp/finance.html
He is supporting the international startups and the international companies entering Fukuoka based on the Fukuoka International Financial City concept in Fukuoka Growth Next.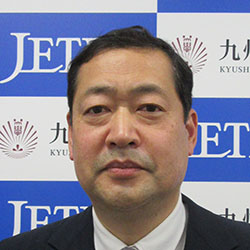 森 則和 Norikazu Mori
Japan External Trade Organization Fukuoka Trade Information Center
Chief
https://www.jetro.go.jp/
He is the chief in Japan External Trade Organization Fukuoka Trade Information Center. In 1990, he joined Japan Foreign Trade Council,Inc.(That time). He has worked in the Import Promotion Department, the Planning Department, the Chicago Center, the Industrial Technology, Agriculture, Forestry and Fisheries Department, the Cairo Center as Deputy Director, Shanghai Expo Team Leader, North America Business Promotion Manager, Director of the Yamaguchi Trade Information Center, Director of the Atlanta Office, and Manager of the Overseas Market Development Section of the Market Development and Exhibition Department. After that, he is the current position.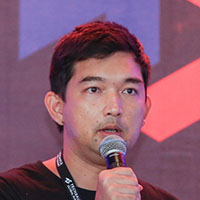 Pisuth Daengthongdee Pisuth Daengthongdee
Tamago Finance Inc.
Co-Founder & CTO
https://tamago.finance
He is the co-founder and CTO of Tamago Finance Inc. where he works on financial NFT and its application in business. He has also been working on cryptocurrencies since 2017, won over 10 blockchain hackathons in 4 years and he has a strong passion for blockchain technology.